Unless you've been living under a rock, you've probably heard of the term "brand ambassador." For those who don't know, a brand ambassador is someone who is recruited or hired by an organization to positively represent their brand and help spread awareness. These people are usually already fans of the brand they are promoting and are also usually unpaid. Companies of every shape and size have been leveraging brand ambassadors for years now, and it's about time you hopped on the bandwagon. If you need a little more convincing, we've pinpointed how your business can benefit from brand ambassadors so you don't have to.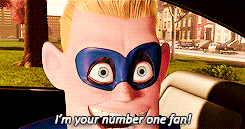 They're your biggest fans.
Brand ambassadors are usually people who are already huge supporters of a company, so they're pretty easy to recruit. They're happy just to be engaged with your brand. Why wouldn't you want people who are loyal, excited, and passionate about your company being the ones on the frontlines spreading awareness and driving sales? You don't have to sell these people on your brand–they've already bought in.
They humanize your brand.
92% of consumers trust recommendations from others, even people they don't know, over branded content. By having a team of brand ambassadors, audiences will be able to put a face to your company's name. In a world where we see oodles of advertisements every day, it's important to have real human beings out there creating brand awareness and connecting with potential customers. It's amazing what word-of-mouth marketing can do for your brand, so definitely don't underestimate your company's potential that is just waiting to be unlocked by brand ambassadors.
You can't be everywhere.
Let's face it: as much as you wish you could be, you can't be everywhere. Another huge benefit of having a brand ambassador team is that they can be places where you can't. Need volunteers for some event marketing? With brand ambassadors, you'll have a pool of people to pull from when you need some on-location help. Plus, did we mention that their help is free? It's truly a win-win situation.
They're a great source of content.
These people are the ones who love your company so much that they're basically bursting at the seams to tell everyone they know why they should love you, too. If you're in need of some fresh content, brand ambassadors are a great source. Whether it's a video of your brand ambassadors having the time of their lives while working your booth at a music festival or pictures of them wearing your logo around their hometown, there are tons of ways to get great content from them, and the best part is that they'll be happy to do it.
They give great feedback.
To get great feedback from your brand ambassadors, you'll first need to get them connected to you and to each other. Create channels where your ambassadors can submit feedback about your company, products, and services. These people are a great source of feedback due to their loyalty for your brand. They want to give you their honest opinion so you can continue to be the best brand that you can be. You will also want to create a group space (something like a Facebook page) where all of your brand ambassadors can connect with each other. This space will allow your team of brand ambassadors to share stories, keep up the excitement, and create a sense of community. Brand ambassadors that feel like their voices are heard are happy brand ambassadors.
It shouldn't cost you a dime.
Brand ambassadors aren't (usually) in it for money (you're probably thinking of influencers). These people are here because they want to be here and they love your brand. Plus, if your audience knows that the people promoting your brand are not being paid to do so, they will more likely believe them. But just because you don't have to pay them doesn't mean you shouldn't give them something in return for their service. Be sure to give your ambassadors something to say "thank you." Some great options are giving them access to new products, sharing "secret" information about your company and products, or gifting them cool ambassador-only merch.
These are just a few examples of how your company can benefit from brand ambassadors. Brands have been leveraging ambassadors for years, and it's pretty clear as to why. Besides increasing awareness and boosting sales, these people are the cream of the crop when it comes to event help, sourcing content, and getting feedback. So if you're looking for a sign to create your company's very first brand ambassador program, this is it.
Brand ambassadors and Inbound Marketing go hand in hand; it's all about meeting people where they're at. If you're ready to take the next step in creating your very first Inbound Marketing campaign, you can download our free guide below.