Watch out Millennials, there's a new generation in town. Generation Z has emerged and has been classified as "millennials on steroids". They are hyper-connected, young, and eager to dominate every industry. Marketers often times like to combine the Millennial generation and Generation Z to market them as the same group because both generations are in the digital age. However, the content being consumed by each generation is different. To say what a 35 year old is interested in is the same as what a 15 year old is interested in would be foolish. Marketers need to learn and research how to market to the new generation. So, how should you market to the next consumer powerhouse? Let's jump in!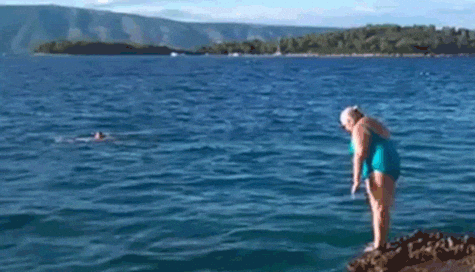 First thing is first, we need to determine who are the Millennials and who are Generation Z. Millennials are said to be born from 1985-1994. This generation started the digital age. They grew up just as computers and the internet was forming. Millennials are the ones who will go on social media and say what they are doing and what they are feeling. For example, they will say something like "I had a productive day today! I cleaned, went shopping, and exercised."
According to Forbes, Generation Z started in 1995. This young generation has turned social media into the phenomenon it is today. They are using social media to take action. One example is the Pokémon Go game. If you don't know, the Pokémon Go game is a reality game on mobile devices that uses GPS to allow people to locate, capture, battle, and train Pokémon. People have always complained about kids and teens never going outside and being active. Thanks to this game, people are now outside walking around instead of sitting inside and watching TV.
Gen Z users are on social media to be entertained and to use as a time-filler, while Millennials use it more to stay in touch with friends. The content that you are putting out there needs to be entertaining so they will want to watch or read it. Also, with there being so much information out there, your content needs be able to compete with all of the other videos, blogs, and posts that can take up someone's time. Content also needs to be authentic. Generation Z is all about being real and down to earth so your content should reflect that.
Each social media platform is different so the way you market on each one of them should be different. The top three platforms that Gen Z users are spending most of their time on are Snapchat, Instagram, and YouTube.
Snapchat is temporary. It is not used for getting likes and documenting your life. It is used for chatting with friends by sending pictures and videos, but more importantly posting stories. Geofilters are the way to go when trying to reach post-millennials. It provides an effective way to promote your brand without putting an ad in front of their faces.

Instagram is the place where likes and follower ratios matter. Many people will delete a post after so many minutes if they are not getting enough likes. Like Snapchat, Instagram has the story feature, but it is not as informal. Once you post an Instagram story, people are immediately notified, which puts more pressure on you to have an A+ story. With stories being so widely popular, companies and brands should be campaigning on there. You can also promote ads, but make sure you are making it entertaining and effective so Gen Z consumers won't ignore it.

If you are not on YouTube, then you are missing a huge opportunity to get your brand out there. 95%

of Gen Z is on YouTube. People are spending a lot of time watching videos, so make sure your video is something that they are watching. As long as your content is authentic, real, and entertaining you will successfully promote your brand.
One thing that Generation Z is paying attention to on each of these platforms are Influencers.
Influencer marketing has become the desired way to reach the young audience. Gen Z wants to follow someone who is relatable with real stories. 70% of teen YouTube subscribers say that they relate more to influencers than traditional celebrities. Why? Because who can relate to a celebrity? Celebrities are created and branded. Influencers are their own person. They state their own opinions and have real problems just like anyone else, which is why people listen to them. Generation Z looks up to them as role models and educators. When Gen Z wants to learn something, they often times turn to these educators. The young generation trusts them not just to teach them, but to also make decisions for them.
You have to find the right influencer that can promote your brand. This means that they need to believe in your brand. If the brand or product doesn't fit the influencer, then the influencer shouldn't be the one to advocate for it. You don't want them to sound scripted. As we have mentioned in our previous blog, Read This Before Hiring an Instagram Influencer, you have to do your homework and research to make sure an influencer won't backfire.
As you can see, marketing to the new generation is vastly different than marketing to Millennials. Marketing is all about change. Content changes and the way you use social media changes and with change comes marketing campaigns that are effective. To learn more about creating successful campaigns, download our FREE guide to help you take the necessary steps to improve your marketing campaign.